Stress
Stress happens to everyone and cannot be eliminated.  Stress is defined as a physical, chemical or emotional factor that causes your body and brain to dysfunction and results in disease causation.
Chronic unresolved stress is the cause of many physical and emotional disease and disorders.  Chronic stress means you never completely relax and, because of the energy drain  your mind becomes fatigued.  You are then more susceptible to colds, infection, ulcers, digestive troubles, high blood pressure, heart disease and premature aging.  Stress causes an imbalance to your autonomic nerve system.
Your nervous system is always involved, no matter what type of stress you are under.  That's why chiropractic adjustments have such a big impact on your health by retuning your nervous system back to normal function.  Dr. Miller has over 40 years helping his patients deal with the stress buildup in their nervous systems.
Physical Stress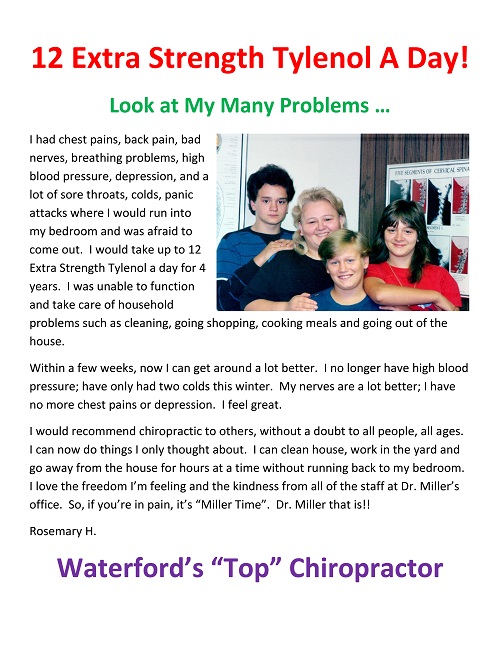 Falls –  Improper lifting –  Auto accidents –  Bad pillows – Sitting on your wallet –  Being born – Contact sports
Mental Stress
Bad news – Worry – Deadlines at work – Marital stress – The holidays – Frustration – Paying the bills
Chemical Stress
Drugs – Pollution – Junk food – Alcohol – Pain pills – Cigarette smoke – Vaccinations
Remember you can't escape from stress, but regular chiropractic care can help you better deal with it.   Give us a call at (248) 674-7300.
---
Stress and Chiropractic Care | (248) 674-7300