About Us
Here for the Whole Family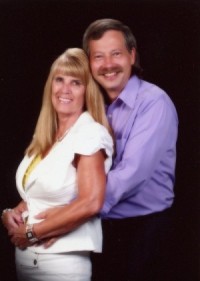 For more than four decades, Dr. Larry Miller has been helping patients in Waterford to achieve better health that comes with an optimally functioning nervous system. He's given over 300,000 adjustments since he opened Waterford's "Top" Chiropractor in 1980!
Addressing the Skeptics
We understand that, if you're new to chiropractic, you may be a bit skeptical about this natural form of health care. There are four questions we would ask you:
Do you believe the brain controls all functions of the body?
Do you believe the body has the ability to heal itself?
Do you believe the nervous system controls and coordinates all of the body's functions?
If one or more of the bones squeeze on a nerve and interfere between the brain and the body, do you believe the body could suffer in some way?
"If you answered yes to these then I would say there's no reason for you to be a skeptic of chiropractic anymore and become a new patient of ours," says Dr. Miller.
Removing Interference
At our chiropractic care center, we first analyze the spine and find where interference is between the brain and the body. We eliminate that interference so the body can return to a state where it has the ability to heal itself. Dr. Miller employs a variety of techniques to perform a chiropractic adjustment. These include hands-on methods such as Thompson Technique and Diversified and instrument-based ones such as Activator Methods® and the Impulse®.
Determining the Care You Need
In addition to the various chiropractic techniques offered at our office, we also use the sEMG, which shows the muscular component of the Vertebral Subluxation Complex. sEMG, Thermography data and posture assessment help Dr. Miller determine the type of care best suited to your needs.
Our Chiropractic Techniques
Thompson
Thompson Terminal Point technique is a system of analysis and a special table that reduces the amount of energy needed to adjust your spine. read more about Thompson »
Diversified
After identifying which vertebrae have lost their normal motion or position, a specific manual thrust is applied to free up "stuck" spinal joints. read more about Diversified »
Activator Methods®
This is a system of spinal evaluation combined with a handheld adjusting instrument that delivers a consistent, low-force thrust. read more about Activator »
Impulse
This handheld instrument delivers a carefully measured and directed thrust that is many times faster than is possible by hand, so less force needed. read more about Impulse »
ArthroStim
This hand-held instrument applies a series of highly controlled "taps" to misaligned vertebral segments, avoiding the twisting, turning or "cracking" of spinal joints. read more about ArthroStim »
One of Many Success Stories
Many years ago, Dr. Miller's son, who is a mover, broke the second bone of his neck as the result of a car accident.  The son's friend, who was driving, hit another car head-on. Their son didn't have his seatbelt on and went headfirst into the dash. The top bone shifted 3-4 millimeters forward; had it gone backward, it would have gone into his spinal cord and killed or paralyzed him. Dr. Miller's son was put in a halo brace for at least six months. He was told he'd have to change professions and couldn't ever do his moving job again. He received regular chiropractic care, and once the halo came off, he went back to his job and has been doing it ever since!
Throughout the years, we've been privileged to witness numerous patient success stories. One is of a 12-year-old boy who had asthma. The boy's asthma was so severe that he carried around an oxygen tank with him. Though he could watch his friends play and have fun, he couldn't participate.
After he started chiropractic care, however, he began to improve. By the time he was 18, he was so healthy that he was putting up drywall alongside his father. "Anyone who works with drywall knows it's a big feat to handle all the pollution in the air, and this boy was able to do this with no problems," says Dr. Miller.
Could you use a miracle? Contact us today and book an appointment!
---
About Us | Chiropractor Waterford